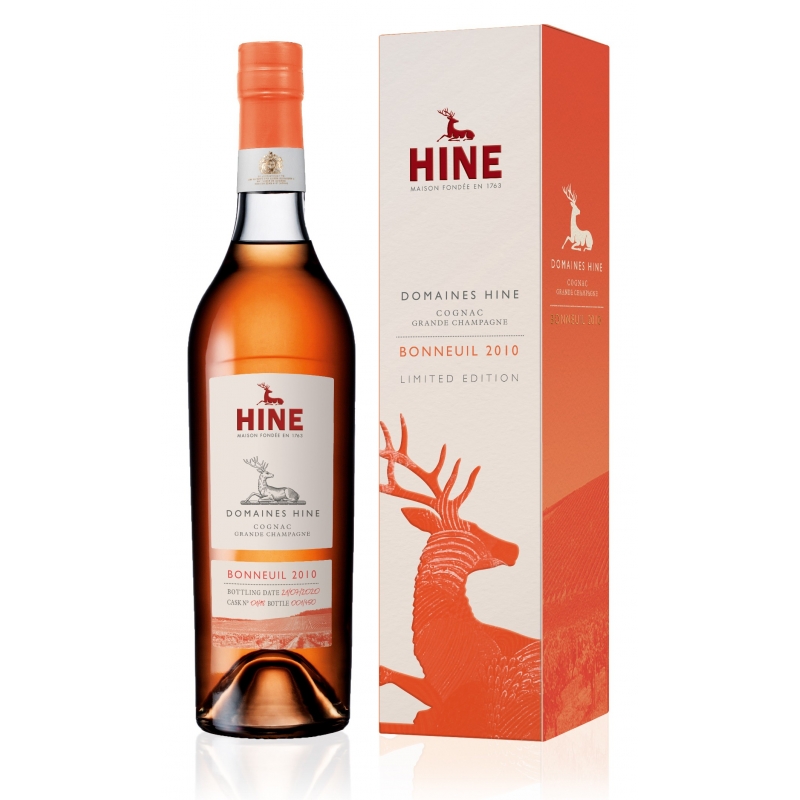  
Domaines Hine Bonneuil 2010
Cognac Domaines Hine Bonneuil 2010
Appellation Grande Champagne Contrôlée
Limited Edition of 18 casks of 450 numbered bottles.
Bottled on 21/07/2020.
Description
Bonneuil 2010 is an unblended single estate cognac from a single harvest that provides the purest
and most accurate expression of the Grande Champagne's chalky terroir.
Our guiding philosophy is to remain as close as possible to the wine itself and to reveal the distinct character of the Premier Cru cognac soils from which the vines draw their identity.
Billy Gibbons accompanied by his guitar and deep voice starts the first 34 seconds of ZZ Top's La
Grange.
Energy, pressure and concentration are the backdrop for this dialogue between vine peach,
beeswax and white flowers. Developing warm aromas of freshly toasted bread, this eau-de-vie
imposes its presence through lively citrus notes and fresh spices.
Texas smoothens in Grande Champagne, leaving a bit if its flame.
The extraordinary calls for a little risk here and there. Try it frappé with oysters in the dozen, a plate
of Pata Negra ham or slices of sashimi. Chilled and almost syrupy, the cognac doesn't lose its taste;
instead, its flavours unfurl little by little, the richness created through distillation on fine lees
blending superbly with these culinary delights.