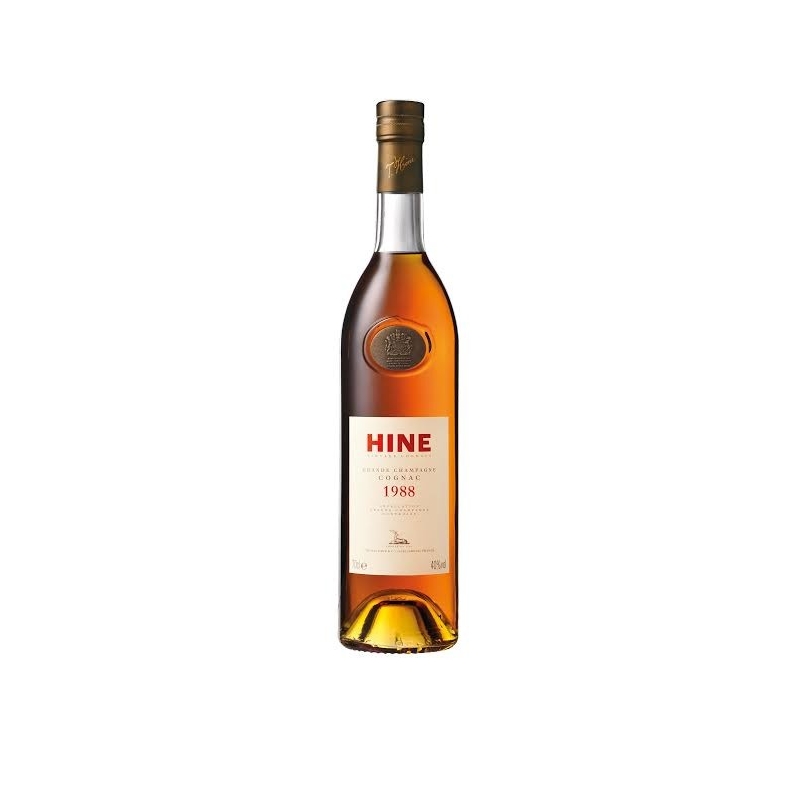  
Vintage 1988
Cognac Hine Vintage 1988
Appellation Cognac Grande Champagne Contrôlée
Aged in Jarnac
Description
The 1988 vintage is a mischievous harmony that would please mischievous poets like Jacques Prévert.
Jubilant citrus tones yield to the softer redolent aroma of acacia. Tangy cherry nuances presage a youth still burning with adventure, tempered by the sharp notes of yellow-fleshed grapefruit.
The genesis of a grand cognac.